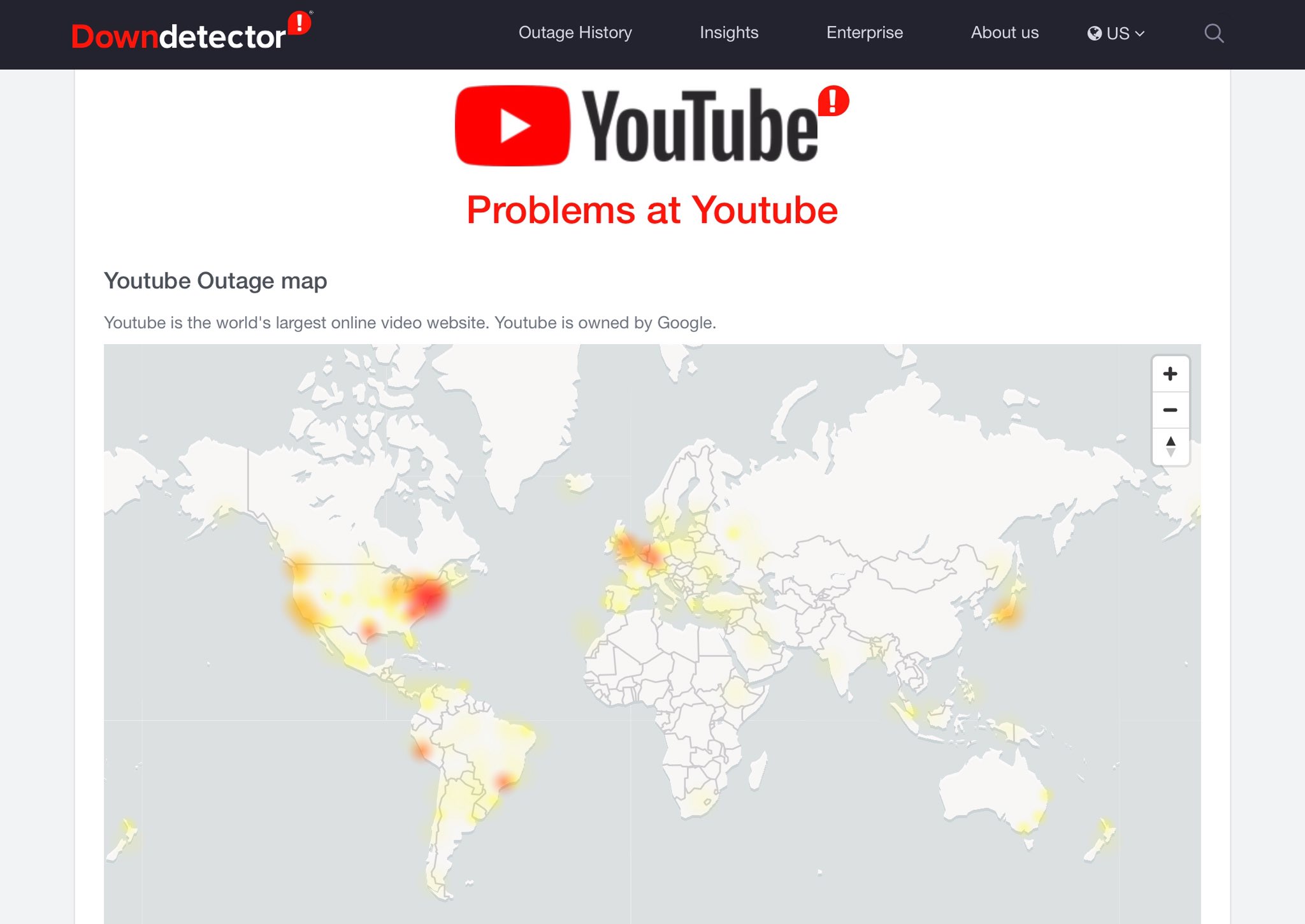 Looks like we had some 'Panic' with YouTube today.
First reports were from YouTubers believing their channels had been totally deleted.
Then as it started coming back online my channels went back to the way they were
before the 'Panic'.
Maybe it's just me being a 'optimist' but could it be a reset of a positive influence?
Could we begin to see the 'Good Guys' flexing their muscles?
Look here and not there...
Now that is different... I went to watch it on YouTube and it's not the video it was supposed to be. The one with JFK Jr. and Katie with him turning around to see a
video of his father... Let's try this again...
What happen to the original?
As I was going over notes I have for an interview tomorrow it made me think about
Here is the very interesting home page...
I don't know why but as I continued in writing this blog I thought about the
YouTube outage and it hit me... where are the hubs located compared to
the outages at the moment.. as of 9:04pm...
Then the hubs...
Very interesting isn't it?
I'm just a girl doing a little God Guided Digging...
What do you think about it?
I would love to know what you think about it!
Join me in digging on this too...
Have a Blessed Night!